Still in beta! You can also browse all toolkits, and check out this blog post for more information about how we're organizing toolkits into types and disciplines.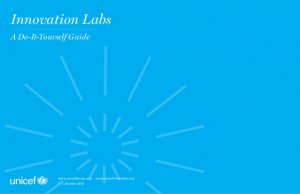 This document gives you the information you need to create your own lab. This could be a UNICEF lab—or could simply be a space of creativity that is aimed at solving significant global problems through the application of dedicated local resources.
It provides background on labs, defining a lab's purpose, budget and scoping, and examples of different lab models (outreach/training, product development, service development, operational research, and content broadcasting).
It also includes interactive worksheets for creating lab proposal Terms of Reference as well as examples TORs.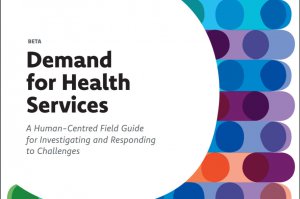 This field guide introduces human-centred design as an approach to addressing challenges related to community demand for services (specifically immunization services, but it could be applied to others). This Field Guide exists to help investigate, understand and respond to challenges of demand. It draws on insights from behavioural science and employs human-centred methods to improve immunization outcomes. Includes a 170 page field manual, process map, and workbook with tools. Its process overview poster provides guidance on who to involve and expected time investment for each method in the process.