Still in beta! You can also browse all toolkits, and check out this blog post for more information about how we're organizing toolkits into types and disciplines.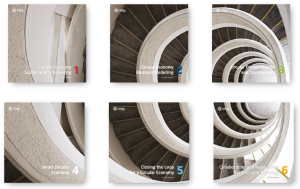 This is a collection of six workbooks containing tools and guides for transitioning towards a Circular Economy. The workbooks relate to the six focus areas:
1) Circular Economy Sustainability Screening
2) Circular Economy Business Modelling
3) Circular Product Design and Development
4) Smart Circular Economy
5) Closing the Loop for a Circular Economy and
6) Collaborating and Networking for a Circular Economy.
Each workbook contains an introduction to each Circular Economy topic followed by guides, activities and tools. A library of tools is also available separately on the publisher's website.