Still in beta! You can also browse all toolkits, and check out this blog post for more information about how we're organizing toolkits into types and disciplines.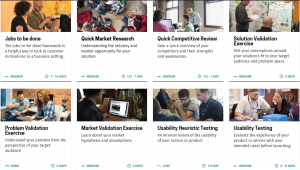 A community sourced set of best practices and principles to help incorporate human-centered design into a product development process.
The website contains dozens of methods organised by process, difficulty, time required, and outcomes. Each method contains an overview, detailed, steps, resources, and examples or cases.
The methods are framed in terms of private sector product or service development but can be adapted to a public sector context.