Still in beta! You can also browse all toolkits, and check out this blog post for more information about how we're organizing toolkits into types and disciplines.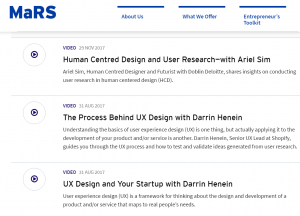 The MaRS Library contains articles, templates, reports, workbooks, reference guides and videos covering a range of topics, including accounting, funding, governance, intellectual property, leadership, legal issues, marketing, product management, selling, social innovation, strategy and talent.
It is intended for an entrepreneurial context, but it can be adapted for a public sector organisational context.

A living compilation of social innovation lab theory, templates, and tools to help address complex system problems and design a social innovation lab. This web-based resource includes sections Seeing, Doing, and Being, each with links to additional guidance, tools, and videos.