Still in beta! You can also browse all toolkits, and check out this blog post for more information about how we're organizing toolkits into types and disciplines.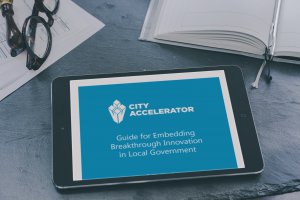 The guide offers practical guidance to local government officials on how to build a culture and practice of innovation and give local leaders an action-oriented framework for breakthrough
innovation. It lays out nine "Imperatives" towards this end, with concrete action steps for each to help cities get started, along with illustrative case studies.