Still in beta! You can also browse all toolkits, and check out this blog post for more information about how we're organizing toolkits into types and disciplines.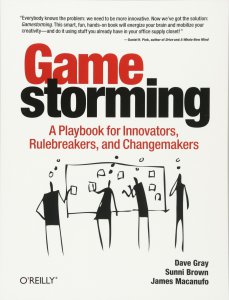 This website and blog containing a toolkit based on the book GameStorming (not free) and intends to bring a playful or game-like atmosphere to group problem solving activities for the purpose of creating an mindset conducive to innovation and change-making. The site contains games for different purposes, including vision and strategy, planning, problem-solving, and decision-making.
The online resources describe each method and technique in terms of: Object of Play, Number of Players, Duration of Play, Material Required, Step by Step instructions and, in some cases, videos.