Still in beta! You can also browse all toolkits, and check out this blog post for more information about how we're organizing toolkits into types and disciplines.

The Game of Life 2050 draws on scenarios for a sustainable European society in 2050. It is an interactive board game in which players consider four scenarios that describe the radical changes needed to be living within key environmental boundaries by 2050.
The game takes a minimum of 2 hours to run (ideally 4 hours) and involves 5-7 actors (each played by one person or in pairs) and one Games Master.
Play consists of three 'rounds' in which actors are given a set of circumstances that have unfolded at 10, 20 and 30 years into the timeline, and must decide from a range of options how they will respond.
Game materials and guidebook are both available for download.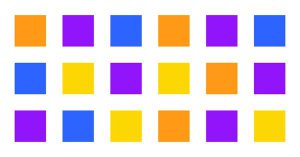 This is a starter kit covering signal spotting, or detecting early signs of change in several fields: Technology, Policy, Business model, Citizen action, Research finding, Design, Application, Idea / innovation. The online resource includes video guidance, examples of signals in the different fields, and exercises for practice with signal spotting. It also includes exercises for signal spotting in one's own context.