Still in beta! You can also browse all toolkits, and check out this blog post for more information about how we're organizing toolkits into types and disciplines.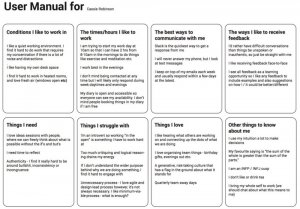 A canvas for individual sharing about work preferences, meant for building good teams and working relationships. The publisher intends for this to be used for making preferences explicit but not for making demands. PDF and Adobe Illustrator file available.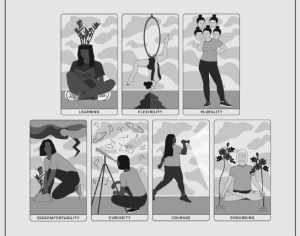 Uncertain Times is a set of tools for navigating uncertainty, harnessing curiosity, and maintaining mental wellbeing on a day-to-day basis. The kit is targeted towards individuals to guide personal reflection and consists of three parts: a set of cards, a workbook, and a weekly planner. The resource is inspired by Dancing at the Edge, by Graham Leicester and Maureen o'Hara and explores the behaviours and competencies required to deal with challenges that the 21st Century is throwing at people.