Still in beta! You can also browse all toolkits, and check out this blog post for more information about how we're organizing toolkits into types and disciplines.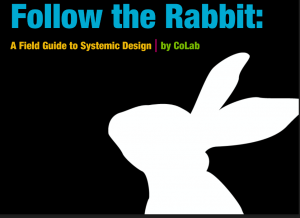 This Field Guide is a systems take on typical design thinking methodology. It demonstrates how to design something with a greater emphasis on creativity and humour. The Guide goes through a systemic design project from concept to implementation. It takes you through the workshop planning process, and discusses workshop roles and client relations. In the FAQs, you'll find explanations to some commonly asked questions about systemic design concepts to help you introduce others to SD and bring them along with you. It contains descriptions of 17 different methods, including pros, cons,and considerations of each.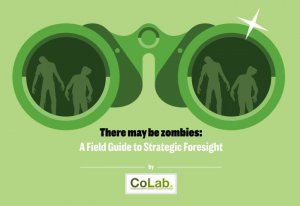 This Field Guide is designed to support new-to-foresight practitioners in incorporating future thinking and foresight into everyday projects. In addition to describing methods (including purpose, pros, cons and considerations for each), it also provides guidance on how to advocate for a foresight related project or approach in your organistion, cultivate a futures/foresight mindset, and build a team.
The ""zombies" referenced represent an unexpected and unlikely event for humanity. Stories about the potential of a zombie apocalypse prepare us for a new world full of uncertainty and risk.